We're running a Kickstarter campaign to fund the first production run of a trilogy of new products: Magus, Wizard and Alchemist. The Kickstarter got fully funded in less than 5 days, so now it's all systems go!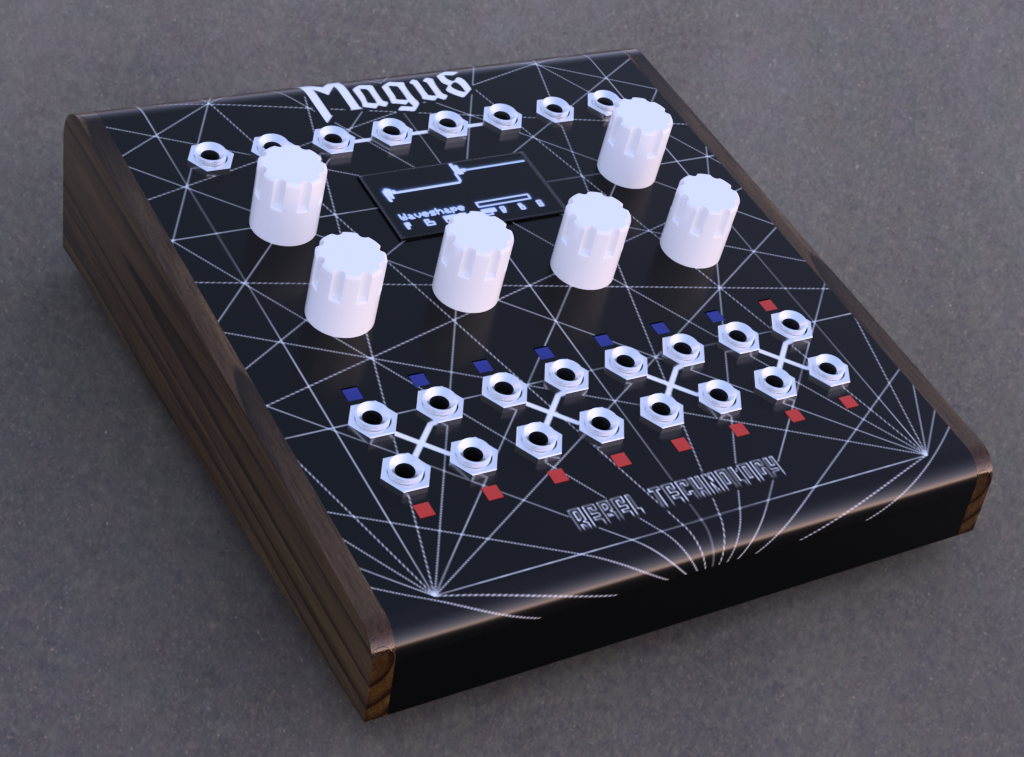 The Magus is a uniquely patchable, stand-alone synthesizer based on our OWL platform. That means it will run more than 200 patch programs already available in our patch library. It features 20 bidirectional patch points that can be configured as either inputs or outputs, both for self-patching and endless integration possibilities with other gear.
We've had brilliant coverage in the press and blogs around the world:
Synthopia : Magus Modular Synthesizer Toolkit
Ask.Audio : Rebel Technology Magus is a Patchable, Programmable Synth Toolkit
Music Radar : Rebel Technology launches 3 new compact modular synths
Sonicstate : Magus Programmable Modular Kickstarts
Gearnews : Magus Modular Synthesizer Toolkit – any synthesizer you want
Matrixsynth : Rebel Technology Introduces the Magus, Wizard, & Alchemist
Synth Anatomy : Magus Modular Synthesizer – Hardware Meets Open-Source Algorithms
Hackster's Blog : Magus Is a Modular Synthesizer Toolkit for Creating Electronic Music
Audiofanzine : Rebel Technology sur Kickstarter avec Magus (in French)
Amazona.de : Rebel Technology Magus, Synthesizer (in German)
Fabcross : More than 200 patches available – Modular Synthesizer Toolkit Magus (in Japanese)
Soundrope : A minimalistic multifunctional modular that you want to touch (in Japanese)
Midifan : Magus Programmable Module Launches Kickstarter Crowdfunding (in Japanese)
Samesound : Magus Modular Synthesizer Toolkit collected at Kickstarter $ 23 000 for 4 days (in Russian)
There's a Eurorack version, a Timeless deluxe version in cherry wood, and two smaller devices all available as part of the Kickstarter. So if you haven't done so already, get on to the campaign page and make your pledge!