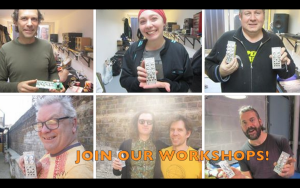 We will be hosted at the fantastic c-base Raumstation in Berlin for a pair of module building workshop dates : February 20 and 21 (Saturday and Sunday). The hours are Saturday 2pm until 8pm and Sunday 12 noon until 8pm.
The workshops are free of charge, you only pay for what you build and take home with you. The assembly is relatively easy, no previous soldering experience is required. We will be on hand to help throughout, should you have any problems.
People of all ages and abilities are welcome, under 12s should be accompanied by an adult.
Modules available to build :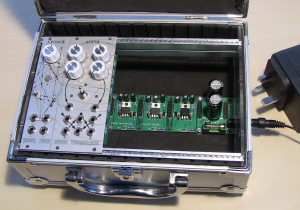 The PowerKit is a combined busboard and 200mA per rail PSU with +12/-12/+5v rails, suitable for small to medium sized portable cases (case and modules not included!).
Note that these are special workshop prices which are only possible thanks to the volunteer efforts of the organisers.
If you are interested in attending please let us know by filling out the contact form below.
OOOOPS! We're having some technical difficulties! The form was not working earlier, please contact us by sending an email to info at rebeltech.org – thank you!