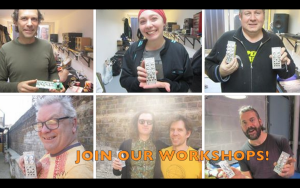 The workshops are free of charge, you only pay for what you build and take home with you. The assembly is relatively easy, no previous soldering experience is required. We will be on hand to help throughout, should you have any problems.
Modules available to build :
Note that these are special workshop prices which are only possible thanks to the volunteer efforts of the organisers.
If you are interested in attending please let us know by filling out the contact form below. Our previous workshops have all been very successful: everyone goes home with a brand new, fully functional, self-made module – some with two!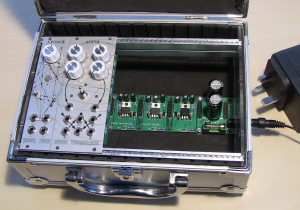 Both of the workshops are part of bigger events. In Holland we will be at the massive Incubate festival, and in Spain we're joining Barcelona Modular Day 2. There will be lots of other great workshops, exhibitions and performances, so check the program and come along if you can!
The PowerKit is a combined busboard and 200mA per rail PSU with +12/-12/+5v rails, suitable for small to medium sized portable cases.
.