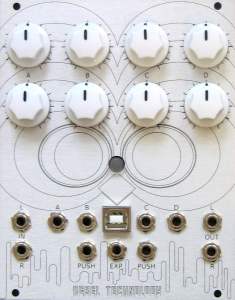 We'll be holding a little launch event for the OWL Modular at the London Music Hackspace, this Saturday 1 August at 5pm. Come down to see us and get hands on with the new arrival!
We'll be showing off the sonic capabilities of the patch library as well as demonstrating how to load up Faust, C++ and Pure Data patches. Bring your own code!
See you at the Music Hackspace, Unit 15, (ContainerVille) 5 – 10 Corbridge Crescent London E2 9DS.