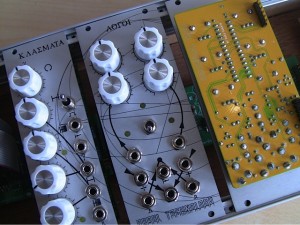 We're doing a module building workshop next weekend, hosted by the London Music Hackspace. This workshop is the first time that Rebel Technology modules will be available for DIY builders.
You don't have to have previous experience with soldering or electronics, we will be there throughout to help you out. The date is March 28, at MHS HQ:
Unit 15, 5–10 Corbridge Crescent London E2 9DS. Places are limited, book now!
Read more on the Music Hackspace website.